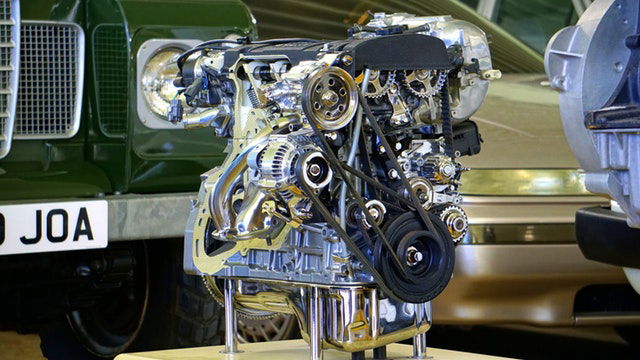 A dependable host of cost-effective and fuel-efficient transport solutions, Renault Trucks have an increasing number of loyal followers throughout the years. Those involve in delivery, construction, distribution, and long-distance transport services have trusted different Renault trucks to fulfill freight functions efficiently. These truck models range from huge, sturdy carriers to mid-size, comfortable transport vehicles.
Here are some Renault trucks you can rely on for your hauling needs.
Renault T Range Trucks
The construction industry is in need of strong-built trucks for long or short transport efficiency. The Renault T Range trucks are well-equipped with modern design elements and machinery that effectively function even in extreme conditions. The modern Euro 6 engines greatly help for fuel savings, and the Optidriver automated gearbox and adept cruise control settings allow the driver to easily ascend and descend slopes and deal with long excursions without a drop of fuel wasted. Safety has always been a priority of Renault Trucks. T Range trucks have a wide-angle mirror on one wing and a standard mirror on the other to eliminate blind spots and work around bumps and obstacles. They also have improved headlights for greater visibility and efficient brake system for optimum safety. Customers are happy with the well laid out cab and good floor for the drivers' comfort while at work. Renault T Range series was hailed International Truck of the Year in 2015.
Renault Premium Trucks
The Renault Premium trucks have attracted many satisfied customers over the years. Although the truck series has come of age, many people are continuously patronizing it due to its versatility at a very friendly price. It has a wide range of trucks from 18-ton rigid vehicles to fine-specs long-haul cruisers. Drivers love the comfortable driving cab with high air-suspended seat and generous glass window space for a wider view. The clever space interior design allows for convenient storage and easily reachable controls. As a mid-weight distribution truck, it is fuel-efficient and takes cargos for long-distance hauls. Most customers have come to rely on the newer Renault trucks because of the trust they have with Renault Premiums. Loyal users are happy to find genuine Renault spare parts in Singapore to keep their Premium trucks at full performance.
Renault Kerax Trucks
The Renault Kerax is composed of tough-built trucks that can perform well in demanding operating situations. The robust models can carry a load of up to 30 tonnes and those from the 2008 series can efficiently handle on-road and off-road terrains. There were three cab options to choose from, which are Day, Sleeper, and Global cabs. All these types have options for either automatic or manual transmissions. It has a wide range of tractors and axle set-ups to achieve fine performance in construction or demolition projects.
The newer models of Renault Kerax are used as tankers, cement mixers, and also tippers. Some models were even used as support trucks in the military forces.
How to Get Renault Parts in Singapore?
To keep these freight vehicles up and running, you should find a great supplier of genuine Renault truck parts to ensure that you are getting high-quality parts when the need arises. Genuine parts are created with first-rate materials and have undergone careful fitting requirements to guarantee a reliable operation for your trucks. Find a trusted supplier that is authorized to distribute a huge inventory of genuine replacement parts that are also readily available so you have a one-stop source for your maintenance needs.